50+ FREE!
Custom Dragon commands for Mozilla Firefox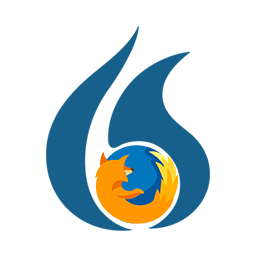 Use With:
Dragon® Professional Individual v14+
Dragon® Professional Group v14+
Dragon® NaturallySpeaking v11+
Dragon® Legal & Medical
Dragon by default does not provide full text control when working in Mozilla Firefox. Users of Dragon NaturallySpeaking 13 and above can gain virtually full text control by installing the Dragon Web Extension for Mozilla Firefox and I would advise that you do so. In our resources section you will find a list of the most useful built-in Dragon commands for Mozilla Firefox. However, at DragonSpeechTips (DST) we don't stop there, and as such, we have created a set of custom voice commands that will further enhance your hands-free experience when using Mozilla Firefox.
Get your Free Custom Dragon commands for Mozilla Firefox:
Download the zip file containing the custom commands (.dat file).
Import the commands into Dragon and boost your efficiency.
Please note:
Need Help Creating Dragon Commands?
Let one of our expert Dragon tutors assist you
If you want to create your own bespoke Dragon commands to automate and perform application tasks, we can help. We provide training to cater to the needs of individuals and businesses alike. Click the button below for more details: